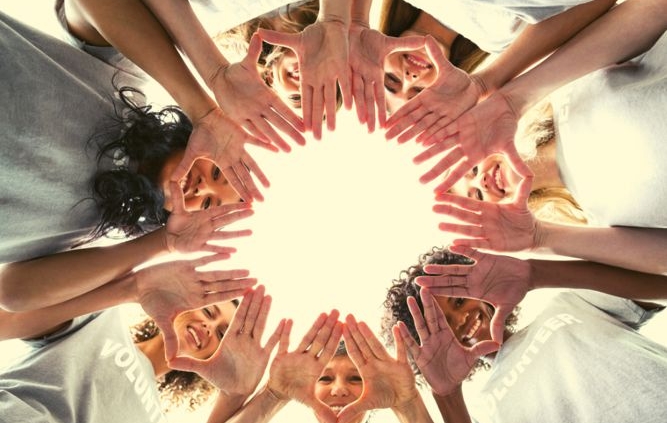 Looking back, I realize what a special gift it had been to be able to guide my students through regular yoga practice. Each pose progressively prepared them to fall into a state of greater self-awareness and quiet stillness. Why? So that they could ease into a mindful state, completely devoid of judgment. This is not to mention other benefits like increased balance, strength, flexibility, and reduced stress.
However, March of 2020 put a stop to my privilege of serving others in this way. Government regulations told us to stay home. Yoga studios closed indefinitely; long-term residences locked their doors to outsiders; and schools shifted to online student instruction. These were all spaces in which I had taught yoga classes and guided mindfulness sessions.
When closures were announced, I knew I would no longer see my beloved students – my seniors, my pregnant moms, nor my families and kids. What I did not know was that it would last for over a year and a half. That is almost 550 days and 234 yoga classes.
It took me a few weeks of feeling sorry for both myself and my students as well. However, there were only so many days I could let myself sleep in, have ice cream for breakfast, and lose myself in an uninspiring and mind-numbing marathon of Netflix.
Enter:  Women's Wellness Circle.
What a blessing it was to have been approached by a former yoga student of mine with the possibility of reconnecting with women in our community. The idea of co-creating a safe and inviting space that honours connection, nurtures self-expression, and ignites transformation was not only intriguing, but what I had longed for during the pandemic. I was craving it!
The fact that the Circles took place on ZOOM did not matter to me. In addition, it turned out that it did not matter to the women in our growing community either. Being together and seeing each other's smile close-up was so needed after having been isolated for so long.
What did COVID teach me?
COVID taught me that we need social connection; it is essential to our humanness.
It has been proven to lower anxiety and depression and helps to improve self-esteem and empathy. When we neglect our need to connect, we neglect our health.
According to the Canadian Mental Health Association, research shows that loneliness was on the rise even prior to Covid. A lack of human connection can be more harmful to a person's health than obesity, smoking, or high blood pressure.
COVID taught me that flexibility is more important than ever – even off our yoga mat. The past year-and-a-half has brought extraordinary change. We have all been forced to evolve quickly and creatively. Our virtual Circles are a clear testament to how resilient we are and to how important is our ability to be flexible in the face of uncertainty and adversity.
COVID taught me that gratitude is essential, especially when the world around us can be unpredictable and scary. Being grateful reminds us of how blessed we are, even in the face of challenges and stress. Ultimately, gratitude practices improve health, happiness, and the ability to build strong relationships – all things we benefit from in our Circles.
COVID taught me that impermanence does not only apply to difficult yoga poses. One of the biggest fears of the pandemic is not knowing. Although I do not know how long the pandemic will last, I do know that at some point it will end. Then we will enter our new "normal" with a re-awakened appreciation for every day.
All these learnings have helped me maintain a calm and generous spirit during uncertain times. These learnings are ultimately allowing me to support a more secure, socially conscious community. This kind of support is something that many women are doing by holding Women's Wellness Circles in their own communities all across Canada.
I am hopeful that yoga classes will resume soon, and I'll be able to see my fellow yogis in person again. However, what has carried me through the isolated, quiet times of lock-down have been the Women's Wellness Circles.
Co-create with us and lean into its unfolding at our next Circle!
Circles of Gratitude,
Janessa Gazmen
Co-Host of WWC Markham
markhamwwc.mailchimpsites.com
https://womenswellnesscircles.com/wp-content/uploads/2021/07/blog-covid-great-teacher.jpg
444
667
Jill Hewlett
https://womenswellnesscircles.com/wp-content/uploads/2018/05/JILL_WWC-logo-1024x614.png
Jill Hewlett
2021-07-26 15:32:03
2022-04-04 15:45:45
COVID: THE GREAT TEACHER