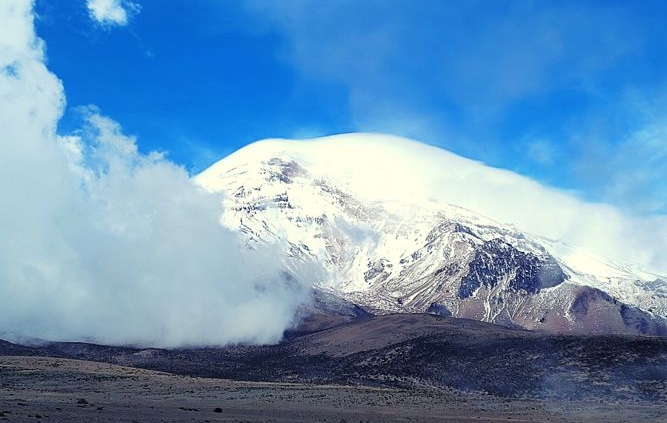 I am sitting in a new spot, in a windowsill that looks out towards the street. Across from me is a parking lot with a little green sign with vine-like leaves growing on it, as if to symbolically represent new growth. The sign reads "Ancient Oak Yoga and Ayurveda". My dream of starting my own business in the health and wellness field is beginning to manifest.
This has me reflecting on the concept of "beginning again", which inspires me. In every moment, at every turn, and at every age, we have an opportunity to start something new and to change or release the mould we may feel stuck in.
Isn't it interesting? On one particular day our goals may seem out of reach. We feel frustrated and ready to give up.  Then the next day we find ourselves playing out different scenarios in our mind and formulating ideas and strategies on how we could make it happen.
As long as we are willing to be curious and to "begin again", then we can move in the direction of our dreams. For me, this involves regularly returning to the question, "How can I spend my days in the service of healing?". When I feel unsure, or don't have the answers, I remind myself to begin again by reframing my thoughts, by being open to new approaches, and by having patience.
This past year was full of many new beginnings as I moved from Ontario to the East Coast and started to recreate my life in Hampton, New Brunswick. While the picture was not initially clear as to how I could fulfill my purpose of being in service, I kept believing that someday it would be.
After a year of settling into this wonderful new community, I embarked on the travel experience of a lifetime and recently returned from an amazing trip and Ayurveda retreat in Ecuador. It was a great opportunity to experience a new environment, culture, landscapes, sunsets, and night skies. The learnings that I acquired are allowing me to see my life more openly from a fresh perspective – more new beginnings!
One of the Ayurveda sessions was called, "In My Own Room", which asked participants to go within to find tools to support themselves. There were four quadrants that we discussed: Body, Mind, Space and Purpose. Purpose spoke to me the most, and I had to re-examine mine.
Having time to sit and to dig into these questions was so valuable. I was seeing again with fresh eyes what I know is true for me – my greatest desire is to help and to engage others in reconnecting with their purpose. This is one of the reasons I was drawn to hosting a monthly Women's Wellness Circle: to provide a space similar to this retreat, where we can ask questions, learn from one another, and listen to our inner voice.
A special highlight from my trip in Ecuador was climbing Mount Chimborazo, which is one of the highest mountains in the county. Although we didn't reach the summit, I was able to climb to the first Refugio, which is approximately 16,000 feet above sea level. It was the most exhilarating experience I have ever had – hands down!
Each step in this high altitude was a "begin again" moment for me, as I saw the world from a new vantage point. We were encouraged to listen to our bodies, to walk slowly and steadily, and to stop and take deep breaths. Being so present in such a unique and spectacular environment was an experience like I have never had before – and a big accomplishment. As I was walking down the mountain, I kept thinking to myself – "I can't believe I am doing this!".
I also had the honour of taking part in an Andean spiritual healing ceremony. The idea behind this particular ceremony is to cleanse the spirit with chanting, herbs, and ritual. Afterwards, each participant is invited to sit facing the circle and while making eye contact with the others to be seen as a "new" person. The ceremony gives us the opportunity to "begin again", cleansed and free.
Upon my return, I brought this new energy with me. I started the process of yet another new beginning: to find the space where I will offer my Ayurveda therapies, and host a Hampton, New Brunswick, Women's Wellness Circle.
This was my intention a year ago, and now the time is right. Life is cyclical with constant new beginnings, middles, and ends. This is what moves us forward to new creation. Similarly, in Circle we are given the space to honour our past, present, and future self, so that we, too, can become all of which we are capable.
What is that idea you have been sitting on; what change do you want to make; what part of the cycle are you in? Perhaps now is the time that you, too, are being called to "begin again".
To New Beginnings,
Jennifer Bruder
Ayurvedic Practitioner & Women's Wellness Circle Host
Hampton, New Brunswick
https://womenswellnesscircles.com/wp-content/uploads/2022/10/blog-begin-again.jpg
444
667
Jill Hewlett
https://womenswellnesscircles.com/wp-content/uploads/2018/05/JILL_WWC-logo-1024x614.png
Jill Hewlett
2022-10-28 00:13:29
2022-10-28 00:13:29
BEGIN AGAIN