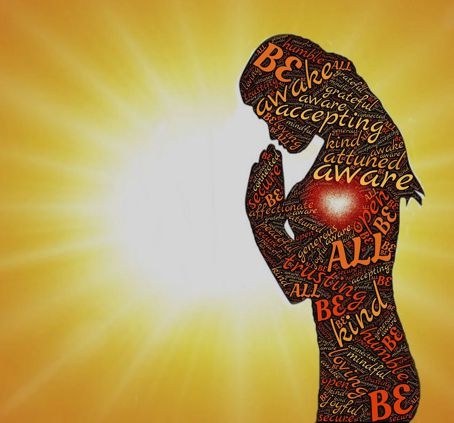 This year it seems as though there was no Spring. The Winter was an epic marathon as we braced ourselves from the cold. Yet as the school year draws to a close, our thoughts dare to turn to summer.
Those of us parenting or caregiving for school aged children are about to shift into a completely different gear…
HERE WE GO!
I know for myself, I always think that summer will be such a nourishing break, both from routine and from the rush, but I have had enough experience to realize it's often busier in the summer, and that a constantly changing schedule requires even more preparation.
PRESSURE
I am the owner of my own business, so I do have some flexibility. In fact, that is one of the biggest perks of being an entrepreneur. So, at this time of year, I think "I have about 6 weeks to finish everything up for the year, prepare for my summer working schedule and plan for the fall so I can be present for my precious summer and my precious child."
These summers with my daughter are a precious few.  She will soon be more interested in hanging out with her friends, and in time, focused on building her own life and family.
PRECIOUS CHILD
Sharing time with the children in our lives is a tremendous gift.  Nevertheless, the challenges and responsibilities of parenting are often arduous. Balancing caregiving and cultivating your child's independence requires consciousness, focus, patience, discernment and compassion. This requires a lot of energy.
As parents we can often move into sacrifice, where our needs end up at the bottom of the to-do list. Personally, without my self-care practices I feel like a panicked chicken with my head about to be cut off!!
NOT AN EITHER/OR SITUATION
In truth caring for our children and caring for our selves is not an either/or situation. When we care for ourselves, we have the capacity to take good care of others. I have always appreciated the analogy of the oxygen masks in an airplane. The rule is, put your own mask on first and then your child's. If we do it the other way around, we could pass out and we'd all be in trouble!
PRECIOUS YOU
Everything is Energy. It cannot be created or destroyed, only harnessed and transformed. WE are Energy, Vibration, Sound, and Light. The Sun, whether it is behind the clouds or shining down upon us, is a powerful source of energy. In the winter, when days are short, we can feel depleted and many people experience SAD (Seasonal Affective Disorder). As a yogi, throughout the dark winter I practice Sun Salutations and Tratakum (candle-gazing meditation) to remember the light within.
As the sunnier weather returns, we feel renewed. So much so that there can be a temptation to fill every moment of our long summer days with activity. Yet running too much energy can create crisis in the body such that we have trouble resting, and that leads to burnout. Just as we need sunblock and sunhats when it's too sunny, regulating our energy flow can protect us from burning. As a yogi and meditator, Pranayama practice (breath techniques) helps to stabilize my energy states.
BOOK IT IN!
Women are often the planners for the family. If you are like me, the social schedule runs through you. The summer can be chock-full of plans; camps, cottages, BBQ's, baseball games…you name it, the possibilities are endless.  So much fun to be had, but too much time with family and friends can also be overwhelming. If we want to enjoy our social time without burnout, we must schedule time for the Self.
Schedule time (without the kids) throughout the summer. Once a week plan a walk in the woods, a yoga class, or attend the monthly Women's Wellness Circle near you to join other women committed to their wellness.  For maximum benefit, start a daily meditation practice. Even 5 minutes a day will create the space to listen to what it is we need in order to balance, replenish, recharge or release.
SIMPLE MINDFULNESS MEDITATION
Here is a simple daily mindfulness practice I put together:
-Put whatever is in your hands down (especially a cell phone!)
-Bring your attention to your body
-Notice the sensations moving through your body
-Allow them to be exactly what they are
-Notice and feel the sensation of your feet connecting to the ground
-Notice your sit bones and buttocks if you are sitting
-Invite your body to soften and release down to the earth beneath you
-Notice your breath
-Invite your belly to soften
-Receive the breath (Prana – Life force energy) deeply
-Release the breath fully
-Receive the gift of light from the sun and through the breath
-Release the breath through the body down to the earth
-Continue to receive and release staying present with each breath
-When the mind wanders, just notice without judgement, and bring your attention back as you receive the gift of your next breath.
FROM PRESSURE TO PRECIOUS
Only we can create that inner space for Self.  When we do, our time moves from pressure to precious…with a renewable flow of energy to share our precious Self in the precious Sun alongside our precious Children.
-Tanya Porter
Founder and Living Arts Director of The Inner Space
https://womenswellnesscircles.com/wp-content/uploads/2019/06/blog-awareness2.jpg
423
454
Jill Hewlett
https://womenswellnesscircles.com/wp-content/uploads/2018/05/JILL_WWC-logo-1024x614.png
Jill Hewlett
2019-06-01 10:16:44
2019-06-02 21:24:20
Precious Sun, Precious Child & Precious You!