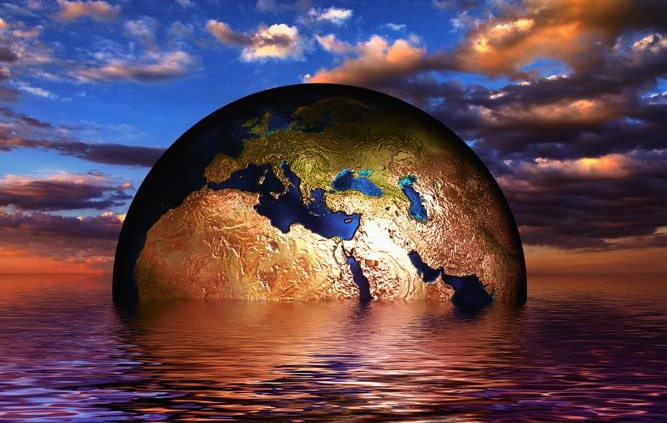 It is no surprise that our current worldwide Covid19 health conditions are changing the way we interact on a personal and business basis. Our monthly Women's Wellness Circles are no exception.
As the social distancing measures rolled out the third week of March 2020, and the Newmarket/East Gwillimbury Circle was fast approaching on the fourth Thursday, a decision needed to be made.
As the host, I made the quick decision to try something different and bring March Circle online.
This experience was new to me.  However, I had a fantastic coach in Dany Spencer who led me through tutorials and thankfully the Zoom meeting platform is a very user-friendly program. Dany posted a simple reference sheet on the Facebook Circle event page, and I found a short YouTube tutorial to share.
The response for March's topic and presenter, Chris Anne Donnelly, was strong.  I wondered if it could be as meaningful to connect through our computers or Smartphone screens as it is in our monthly, in person gatherings.
Our night arrived, and to my thrill, 35 women joined in. Not only did I have my local attendees, with the virtual venue I had women join from B.C., Toronto, Collingwood, and Bracebridge.  As well, other Women's Wellness Circles' hosts from other locations, joined in to support the experience.
Thankfully, Chris Anne is very comfortable communicating authentically online, after developing her numerous tarot decks with an international Hay House team.
I am continually in awe of how Spirit works to support Circle!
We had such a special evening, connecting inward with a meditation, having a beautiful conversation on how we were experiencing the unfolding of the new conditions, and finally receiving a personal card message from Chris Anne.
We all wrapped up the gathering feeling just like we do when we meet in person – reconnected, uplifted and knowing we have others supporting us during all times.
Following this, all of the Women's Wellness Circles' hosts gathered for an online meeting to discuss how we can move forward in each of our respective communities this way, until we can come together in person.
Our hosts are magnificent leaders, and it is exciting to watch as we continue to connect with our groups.  The power of Circle and connection has not diminished in these times.  In fact it's become extra important in a new way as social beings, to continue to invest into support and to invest into our mental and emotional health during this self-isolation period.
As well, the gift of slowing down and tuning in, for those of us not on the front lines, provides space to make new choices and to engage in learning and opportunities that uplift and support us. These conscious actions create healing ripples and a circle of support to all, just like a warm hug.
On that note, I would like to share a special Circle poem created by our Vaughan Women's Wellness Circle Host, Terri Klein.
Enjoy.
The Essence of Circle
A circle – an eternal bond.
A way to feel safe; to connect; to belong.
A circle of women – welcoming and inviting.
An intimate connection, both intriguing and exciting.
A women's wellness circle –
A sacred space to gather and share.
A time for empowerment; a time for self-care.
A circle of love and support – a means of protection.
Enhancing both external and internal connection.
A shared experience – a hand to hold.
A continuous flow of positive energy. Yes, I'm sold.
For here we are valued – here we are heard,
Even if we choose not to say a word.
All can be felt – as our energies combine.
Together we grow; together we shine.
We are here for wellness – we are here to heal.
We each have permission, once again, to be real.
We invite you to join a virtual online Circle.  Reach out to the hosts and get more information.  Together we are stronger.
With much love on this re-setting journey,
Karen Armstrong
Reiki Master, Biophoton Light Therapist & Enneagram Coach
www.in-side-out.com
https://womenswellnesscircles.com/wp-content/uploads/2020/04/blog-gold-earth.jpg
444
667
Jill Hewlett
https://womenswellnesscircles.com/wp-content/uploads/2018/05/JILL_WWC-logo-1024x614.png
Jill Hewlett
2020-04-24 19:35:11
2020-04-25 18:08:56
The Power of Virtual Circles!