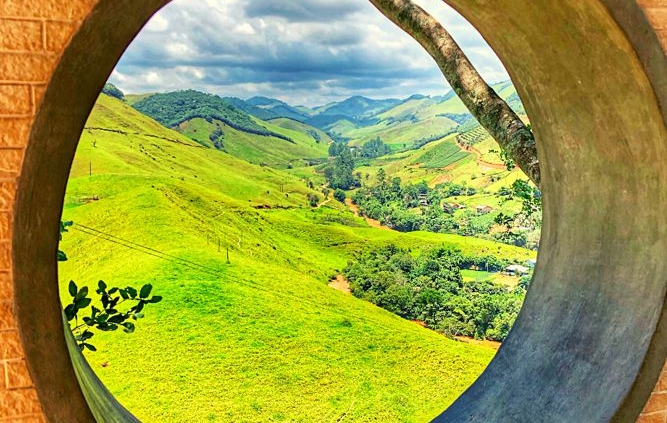 It's not possible to know the ripple that will occur from a "Yes".
How can we anticipate what will come when we take that first step? Truly we can't.
It's not until we walk the path that upon which we can reflect and see all that has occurred and rippled out, can we know the result. And even then, there are always more ripples yet to be seen!
Sometimes in life, saying 'yes' can be challenging for that very reason! It leads us to all the uncertainty and potential 'what ifs…'  However, inevitably it is in the steps we take that we make progress. Truly, a 'yes' or a 'no' determines where we go, and making decisions is how we grow.
When I first became a Women's Wellness Circle host in 2015, I knew in my heart-of-hearts that it was exactly what I needed to do and where I needed to be. However, what I never could have seen then was just how far and wide Circle would end up carrying me.
I hosted my last in-person Oshawa Women's Wellness Circle in March of 2020. My dear friend, Lorree, was presenting alongside me. We didn't know it at the time, but we would move into our first lockdown just two days later.
Recently looking back at the theme and description of that Circle, I got shivers!
Here is what it said:
"We have heard that our life purpose is about the journey along the way, and all we receive from the experiences, not the destination. Our soul is here for adventure, it's going to attract a wide variety of experiences we are meant to fully feel and move through along our path to awaken our consciousness. We are here to journey through life collectively and individually with all of our senses."
In Circle that evening, we worked through and accepted the concept that we are here to experience life fully, and in our own unique way.  There is no need to compare, because it will look different for us all. That is more that OK; it's the way!
Little did we know how important and powerful that gathering would be to assist in preparing us for what was about to come… a global crisis that affected everyone both similarly and in vastly different ways.
Once the world shifted, many of my Women's Wellness Circle host sisters had a similar approach and continued to host their Circles online. They have been thriving with this approach since.
There are so many positives to shifting to online Circle and to not pausing until in-person could meet again.  One is a seamless continued connection.  As well, there can be an unlimited geographical reach for participants to join, and here is the ability to invite wonderful presenters from distant regions, who wouldn't otherwise be able to share their wisdom.
Personally, I tried hosting Circle online; and even though there were many positives, it just didn't work for me. So, I made a very challenging personal decision to put Circle on hold and wait and see.
While I honored my intuition, and my unique path; by saying YES to what I was feeling, there were still many 'ifs' around that decision, such as:
What if I lose my connection to the community?
What if I lose my connection to my sisters?
What if I lose touch with all the great teachers?
To give me a more well-rounded perspective, I took time to reflect and notice the ongoing ripples Circle had left in my life and the lives of the hundreds of women who had attended consistently over the previous five years.
We learned lesson after lesson about honoring ourselves, trusting in our ability to make decisions, and feeling through the fear so we could move forward with confidence and inner clarity. I was being called to implement and role-model this learning in my life, and as a Circle host as well.
Exactly one year after my last Circle in March 2020, I had the opportunity to move my business to "Souls Path," a gorgeous 60-acre property in Blackstock, ON.
Being zoned as a recreational space, they had options which allowed for in-person Circle again! I was now able to recommence Circle in the way my heart knew was most aligned and true to me.
The added bonus was that many other likeminded holistic women are working here as well.  This has led to a new and expanded pool of teachers and talent to offer our attendees.  In addition, excellent local practitioners have also been coming to enjoy the space!
I'm so thankful I listened to my inner voice and trusted that the energy and ripples of all my Circle lessons would carry me forward, even when I chose to pause.  As a result, indeed they did.
I've been carried forward all the way to a new expansive, nature-filled space, a vibrant and conscious community, and an opportunity for me to return to Circle, in a Full Circle way.
To Trusting and Honouring Your Journey,
Amanda Perrone
Moon Mother, WWC Host Blackstock
https://risewithamanda.com
https://womenswellnesscircles.com/wp-content/uploads/2021/12/blog-coming-full-circle.jpg
444
667
Jill Hewlett
https://womenswellnesscircles.com/wp-content/uploads/2018/05/JILL_WWC-logo-1024x614.png
Jill Hewlett
2021-12-03 03:21:26
2022-04-04 15:44:09
COMING FULL CIRCLE